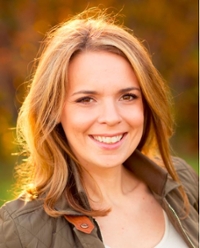 PhD, RD
Post Doctoral Fellows
Email Address:
Dr. Arcand is currently an Assistant Professor in the Faculty of Health Sciences at the University of Ontario Institute of Technology. She has clinical and population health expertise in nutritional and cardiovascular sciences, public health policy and knowledge translation. Much of her research work in the L'Abbe Lab had focused on dietary sodium and trans fat, which has been published in high-impact nutrition, cardiology and medical journals. She has presented to federal and provincial governments, non-governmental organizations and the food industry at national and international conferences. Several of her studies have also received broad media coverage. She was recently awarded a Notable Achievement Award from the World Hypertension League for the impact of her work in hypertension prevention.
Dr. Arcand dedicated 10 years to full-time graduate and postdoctoral training, supported by funding from the Heart and Stroke Foundation of Canada and Canadian Institutes of Health Research. She is also a Registered Dietitian and has worked in a hospital as a Dietitian in the areas of cardiology, critical care and administration. She is a member of the Canadian Nutrition Society, the American Society of Nutrition, Dietitians of Canada and Hypertension Canada.
Dr. Arcand co-developed the Sodium Calculator, an innovative dietary assessment tool to assist the public and clinicians in rapidly determining the amount and sources of sodium in the diet.