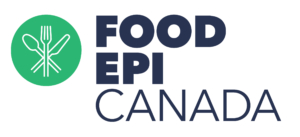 It has become clear that the food environment is greatly shaped by the policy environment, and policy action is needed from governments to shift the food environment towards one that can promote healthy diets among the Canadian population.
This research aimed to evaluate policies and actions that federal, provincial and territorial governments are taking to create a healthier food environment in Canada, and to prioritize areas for action to address current policy gaps.
Final Reports
Summary Report (Federal, Provincial and Territorial results)
Provincial and Territorial Reports
Alberta Report
British Columbia Report
Manitoba Report
New Brunswick Report
Newfoundland & Labrador Report
Northwest Territories Report
Nova Scotia Report
Ontario Report
Prince Edward Island Report
Quebec Report
Saskatchewan Report
Yukon Report

Evidence Documents
These documents summarize food environment policies in each jurisdiction, and have been verified to the extent possible by relevant government stakeholders and policy experts. 
Provincial and Territorial Documents
Alberta Evidence Document
British Columbia Evidence Document
Manitoba Evidence Document
New Brunswick Evidence Document
Newfoundland & Labrador Evidence Document
Northwest Territories Evidence Document
Nova Scotia Evidence Document
Ontario Evidence Document
Prince Edward Island Evidence Document
Quebec Evidence Document
Saskatchewan Evidence Document
Yukon Evidence Document
For additional information on the Food-EPI Canada 2017 process, or for media inquiries, please contact Dr. Lana Vanderlee (lana.vanderlee@utoronto.ca) or Dr. Mary L'Abbé (mary.labbe@utoronto.ca). This research was funded by the Canadian Institutes of Health Research.