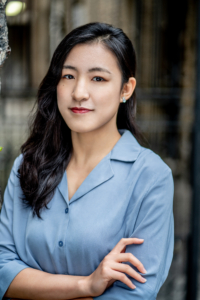 Research Assistants
MSB, Room 5368
Email Address:
Beginning as an undergraduate research summer student in 2018, Hailey went on to obtain her Master's degree in June 2022 under Dr. L'Abbé. Hailey continues to support the L'Abbe Lab as a Research Analyst.
Hailey led a team to establish the Menu-Foodflip database in 2020, which contains over 20,000 menu items from chain restaurants across Canada. Her research focuses primarily on cross-sectional and longitudinal analyses of the nutritional profile of restaurant foods in Canada and the potential effect of menu labelling regulations. Hailey also provided analytical support for the Pan American Health Organization (PAHO) in analyzing sodium content of prepackaged foods in Latin American Countries, including processing and validating data collected, preparing analysis plans, developing programs in R to automate data analyses and data presentations, and producing technical reports and manuscripts. In addition, Hailey has trained and provided supervisory support to 6 undergraduate and summer students.
Hailey's further expertise in research includes: examining the sodium content in prepackaged foods in Canada over time; analyzing the relationship between sodium content in prepackaged foods and their prices; assessing restaurant foods with the Canadian Gazette II guidelines; designing clinical trials to assess the usability and functionality of FoodFlip©, an application developed by the L'Abbé lab that aims to promote behavioural changes in purchasing and facilitate an increase in nutrition knowledge.