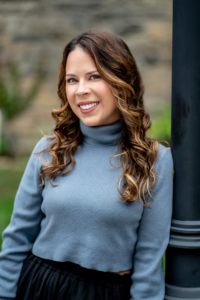 MSc
Lab Manager
MSB, Room 5368
Email Address:
Phone Number:
Alyssa has been Lab Manager of the L'Abbe Lab since attaining her Master's degree under Dr. Mary L'Abbe in 2012. In addition to assisting with various projects, grants, budgets and coordination of students, Alyssa manages the University of Toronto's Food Label Information Program (FLIP), a growing database of packaged foods that is updated every 2-3 years for monitoring and testing hypotheses related to the Canadian food supply. Most of the students in the lab rely on FLIP to answer their research questions pertaining to the nutritional quality of foods in Canada. Additionally, many collaborators outside of the L'Abbe Lab have contracts or data sharing agreements in place to use FLIP for their own research.
Read our recent publication about the Development of the Food Label Information Program: A Comprehensive Canadian Branded Food Composition Database HERE. If you are interested in using FLIP for research purposes, contact Alyssa by email.
Over the course of her Master's, Alyssa focused on nutrient content claims and their usefulness for choosing foods for weight management. She was also a CIHR Fellow in the Strategic Training Program in Public Health Policy at the Dalla Lana School of Public Health.
Thesis: Barriers & Facilitators to Overcoming Obesity in Canada and the Role of Fat-related Nutrient Content Claims
PubMed Link: http://www.ncbi.nlm.nih.gov/pubmed/?term=Schermel%5BAuthor%5D