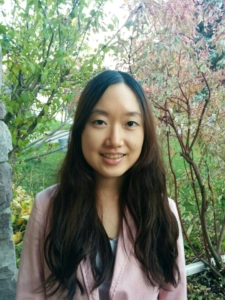 Undergraduate Thesis Students
Email Address:
Min Ah is currently in her fourth year of studies at the University of Toronto, working on a research project in the L'Abbé Lab, which examines the Canadian food and beverage supply in order to determine whether Canadian nutrient content claim (e.g. "low in fat", "reduced sodium") regulations are up to date. She will do this by assessing the prevalence of nutrient content claims in both "healthy" and "less healthy" food categories using a nutrient profiling system.
Last year, Min Ah completed a third-year research project in the L'Abbé Lab, where she examined the prevalence of trans fat in the Canadian food supply in an effort to aid the Canadian government in creating appropriate policies to regulate and restrict the use of trans fats in foods.